JS Business Solutions Blog
JS Business Solutions has been serving the Attleboro area since 2012, providing IT Support such as technical helpdesk support, computer support, and consulting to small and medium-sized businesses.
Employee Burnout Can Seriously Affect Your Business' Cybersecurity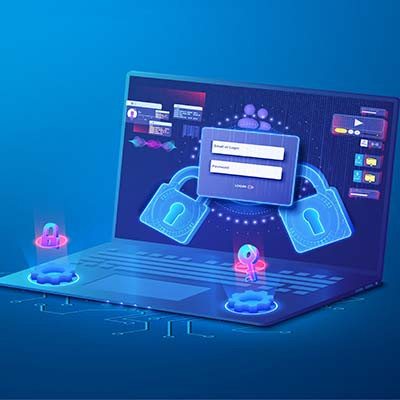 Burnout is a very real thing, and it can lead to your employees becoming disengaged in their work in more ways than one. Their performance can suffer, but so too can their adherence to your workplace policies—policies like cybersecurity. Let's take a look at the idea of cybersecurity burnout at all levels, whether it's for your average employee or your IT workers.
Defining Cybersecurity Burnout
Burnout itself is deep-seated disengagement that your employees might feel for the jobs you hired them to fulfill. Cybersecurity burnout can be defined as burnout that impacts your company's cybersecurity professionals and leads them to feel disengagement with their work. Unfortunately, this definition cannot be limited to your cybersecurity professionals; after all, everyone is responsible for cybersecurity. As such, all employees are susceptible to cybersecurity burnout.
Cybersecurity burnout can manifest in different ways, including the following:
Human error, in terms of missed phishing signs due to increased stress (which enables attackers to hide their attacks that much more effectively)
Increased apathy, leading to less adherence to best practices like password standards or bans on shadow IT
Diminished productivity, leading to less accomplished for your business overall
Turnover, as stressed and frustrated employees seek out better work environments and compensation
But what can be done to protect your business from this type of burnout?
Protecting Your Business from Cybersecurity Burnout
Resolving cybersecurity burnout is much the same as any other type of burnout. Here are some tips:
Recover: Burnout comes from an employee being worn down and exhausted on both a physical and mental level. If you give them some time to rest and recover, it might be all they need to get back into a proper frame of mind.
Reorient: Once your team has recovered a bit, you can help them get back to work in a more effective and balanced way. If you help them identify priorities and understand how important security is, they can move forward in a better direction than before.
Renew: The final step is to ensure that your cybersecurity burnout does not come back. Be sure to encourage your team that they can develop their professional relationships and align their work with the values of your organization.
We Can Help You With Cybersecurity
Protecting your business can be difficult, but it doesn't have to be. You can rely on JS Business Solutions to help your organization keep its security in line. This will take pressure off of your employees, allowing them to focus and prioritize themselves a bit more. To learn more, reach out to us at (781) 715-1900.
Comments
No comments made yet. Be the first to submit a comment