JS Business Solutions Blog
JS Business Solutions has been serving the Attleboro area since 2012, providing IT Support such as technical helpdesk support, computer support, and consulting to small and medium-sized businesses.
Is Your Business' IT Being Taken Care of Properly?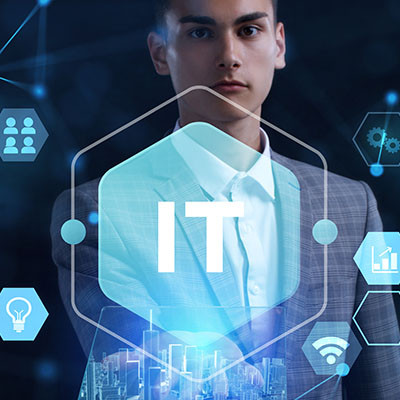 The IT infrastructure of any business can be complicated, especially if you're going about things the right way. In fact, managing your technology is, more often than not, a full-time job that needs to be fulfilled in order to be done appropriately. Let's go over some of the key parts of managing and maintaining a business IT infrastructure, and while we cover these tasks, ask yourself if you're 100% confident that they are happening for your business.
Windows and Server Updates
Security updates issued by Microsoft must be implemented regularly, otherwise your systems will eventually succumb to crippling security vulnerabilities and software bugs. Microsoft generally issues these once a month, on the second Tuesday of the month or more often as needed, so you'll want to apply them as they are released so you don't fall behind. These updates are important, and you should be pushing these updates to your users so they aren't forced to apply them on their own.
Software Patches and Updates
Of course, Microsoft is just one developer; you use solutions from multiple different providers, so they might have a different update schedule. Your IT department should be in the know about when patches and updates to these solutions are released so they can apply them as needed. Sometimes it is also beneficial to test updates before applying them, too, to ensure they don't break your infrastructure or the solution in any way.
Antivirus Definition Updates
With so many new threats emerging on a daily basis, it's no wonder that antivirus solutions have to constantly update their virus definitions to keep up. As such, you will want to ensure that the definitions are up-to-date on your version of the software, too, or you'll find yourself at risk of potential threats. Additionally, you'll want to make sure that someone is monitoring your antivirus tool to guarantee it is working the way it should.
Daily Backup Checks
Checking your daily backups might seem like an obvious step, but it's something that a lot of so-called professionals skip. If you aren't testing your backups, then there is a very real possibility that the solution in place will not be able to perform what it's supposed to. You might go to use it someday only to find out that it hasn't been working properly for months.
Therefore, we recommend that you check your backup logs every so often to look for corruption and to audit the process from start to end. If this isn't getting done, then you might not have a backup to deploy in a worst-case scenario.
We recommend checking at least once a week, if not once every day, to ensure that your backup solution is working properly. This process should involve a random restore test run, while we also recommend performing a more in-depth test once a month.
Event Log Checks
In a string of more daily tasks, checking event logs can help you catch issues and resolve them before they escalate into even worse problems. Server logs can help you identify issues and address them in a timely manner, and if you can proactively keep tabs on your infrastructure, you can prevent downtime and the associated costs.
Disk Space Checks
A full hard drive can be catastrophic for a server or an active workstation, as it means that the drive and device cannot be utilized to their full potential. A quick check every so often can ensure that you don't encounter this issue, and you can use monitoring tools to make this happen automatically. You can use these tools to free up storage before it's too late, and they can also give you an idea of how much physical storage you might need to add to a device.
Review Wi-Fi, Firewall, and VPN Logs
Understanding which devices are connecting to your network, and by whom, is very important, as is understanding the way your network traffic fluctuates. It can help you detect issues that need your attention, such as fraudulent network activity at odd times during the day or from strange locations.
Provide Tech Support
Your technicians are already busy enough with the above list, but when you add in tech support to the rest of your team, things start to get very overwhelming, to say the least. They might get so caught up in their day-to-day that they cannot provide the support your business needs, or they might be so caught up responding to issues from your staff that they cannot get to the tasks outlined above.
In any case, you can rely on JS Business Solutions to support your technicians and ensure that all important tasks get completed in a timely and routine manner. To learn more, contact us at (781) 715-1900.
Comments
No comments made yet. Be the first to submit a comment