JS Business Solutions Blog
JS Business Solutions has been serving the Attleboro area since 2012, providing IT Support such as technical helpdesk support, computer support, and consulting to small and medium-sized businesses.
Making Solid Technology Decisions Can Make a Massive Difference on Your Bottom Line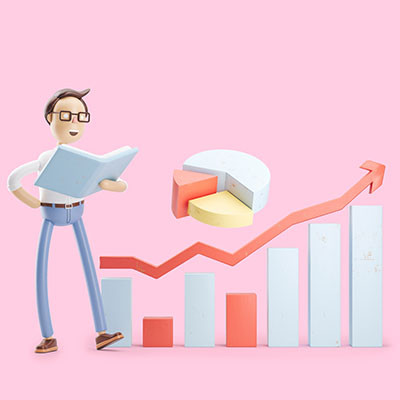 If your business is not all that productive, then it is not all that profitable, either. Some companies prefer to see results-driven productivity and revenue generation, but there are other ways to improve productivity as well, like refining processes. Let's examine how you can make adjustments to your processes to focus on improving productivity through the use of technology.
Automate Whenever Possible
There are plenty of moving parts within your organization, and if you are like most small businesses out there, your team will be wearing not just their own hats, but several others, so to speak. If you want to invest in your business, the goal should be to produce and sell more while also spending less throughout that process. You have several options available to automate these processes, including artificial intelligence, end-to-end management software, and other smart tools.
Improve Your Collaboration Practices
The unfortunate truth is that modern businesses operate on a budget, and they often have to do more with less when that budget doesn't meet their needs. If you have systems in place to aid in collaboration and productivity, you can make managing workloads much easier and more efficient. The right tools can go a long way toward helping your team collaborate and develop relationships with one another. Here are some of the tools you might find useful in a business environment:
Customer relationship management: CRMs can help you improve customer satisfaction while also delivering more effective workflow processes for your team. The software gives you the ability to manage tasks and keep each other updated and accountable on your projects.
Video conferencing: Video conferencing can help both in-house and remote teams by giving your team a space to meet that is not dependent on physical space being available. It also provides you opportunities to review and discuss progress on projects, something which can help to facilitate collaboration.
Collaboration tools: Depending on your business' needs, there are plenty of other tools out there that can be used to improve collaboration, like intranet solutions, software integrations, and more. These tools can give your team the ability to collaborate in real-time whether they are out of the office or in person. It helps if these are unified through a particular platform, too.
Productivity applications: Cloud-based productivity apps give your team the tools they need to stay productive and engaged in their work, whether it's writing out documentation or putting together a presentation. As long as the user has an Internet connection, they can engage with these productivity tools on any device with a web browser. Combined with scalability and convenience, it's hard to beat a good cloud-based productivity suite.
Don't Forget About Your Customers
Your customers make and break your business. This is why it's important to keep your customers engaged, especially with outreach. Studies show that customer retention is almost five times less costly than customer acquisition, meaning that it's easier to keep your customers than to gain new ones.
The CRM is crucial in this regard, as its primary function is to keep your customers in the know regarding your processes and procedures. They can use these opportunities to provide feedback which ultimately becomes valuable data that informs your decision-making processes. If you take care of your customers, your customers will take care of your business.
If you can keep your business operating in an efficient manner, producing solid products or services and delivering them to loyal customers, you can grow your business. JS Business Solutions can help your business by providing valuable technology solutions designed to augment operations. To learn more, reach out to us at (781) 715-1900.
Comments
No comments made yet. Be the first to submit a comment