JS Business Solutions Blog
JS Business Solutions has been serving the Attleboro area since 2012, providing IT Support such as technical helpdesk support, computer support, and consulting to small and medium-sized businesses.
Can You Tell When Your Hard Drive Is About To Fail?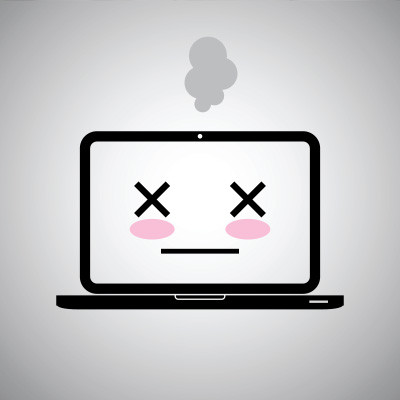 Digital storage has been evolving with the development of reliable and long-lasting devices with extremely fast storage and massive storage capacity. The innovation of the solid state drive (SSD) has changed the outlook of storage somewhat, but large-capacity SSDs can be expensive. The hard disk drive (HDD) is still a cost-effective alternative, but it is a mechanical device, which, over time, will be prone to failure.
The question then becomes, can you tell if your hard disk drive is on the way out?
The answer is yes.
The average HDD lasts four-to-eight years with a normal amount of usage. Heavily used drives may fail sooner. Only around five percent of hard drives fail in year one, but after three years, it jumps to almost 12 percent and only goes up after that. HDDs that have been used for eight years have a 50/50 chance of complete failure.
Common HDD Problems
When your disk gets older and has written and overwritten a lot of data, it stands to reason that something that moves that fast would be prone to failure. Some of the common signs of a failing HDD are unusual noises coming from the computer such as grinding or clicking, a noticeable slowdown in drive performance, and sudden and sustained corruption in files.
Another way you can tell your HDD is on its way out is if you frequently get the dreaded blue screen of death. This is where the system stops and has to be restarted. Once this happens, it's definitely time for maintenance or a replacement of the drive.
Should I Move to an SSD?
If you are looking to upgrade your older HDD, you should definitely consider moving to an SSD. They are faster and don't have any moving parts (data is stored electronically instead of magnetically), which cuts down on the time it takes to retrieve files (or play media) and improves reliability, especially if it is used in a laptop which may be more likely to be jostled around than a desktop computer.
We Can Help
If your business needs help confronting the problem of technology that is growing old and would like to talk to a professional about what the best options for digital storage are, give JS Business Solutions a call today at (781) 715-1900
Comments
No comments made yet. Be the first to submit a comment