JS Business Solutions Blog
JS Business Solutions has been serving the Attleboro area since 2012, providing IT Support such as technical helpdesk support, computer support, and consulting to small and medium-sized businesses.
Tip of the Week: Learn How to Archive Your Emails in Outlook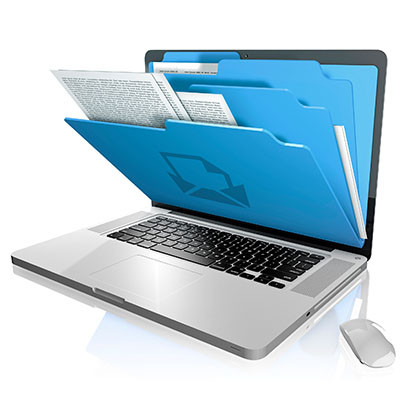 Sometimes you have an inbox that is chock-full of emails, but you just can't bring yourself to delete them. After all, who knows what valuable information could be found in all these messages? The natural solution to keep you from wasting time digging through an inbox day after day just to find important information is to get those messages out of your inbox and into an archive of sorts. Today, we'll walk you through how to do this for Microsoft Outlook.
How to Archive Your Outlook Emails
We should first state that archiving messages in Outlook doesn't delete them; it just gets them out of your way, which is often all you need to get back to work. Essentially, it stores them in an Archive folder where you can access them whenever you need to.
Regardless of whether you are using the desktop application, the web application, or the mobile application, the process for archiving an email will be quite similar. To get started, open up your preferred method of accessing your Outlook email account.
Next, you'll have to identify which emails you want to archive. You can either select a single email or select multiple emails by either holding down the Ctrl key and clicking on each one individually, or you can tap and long-hold the messages on the Outlook mobile app.
Next, you want to use the Archive feature to move your emails. On the desktop app, you can find this setting on the Home menu. On the web, you will see the Archive option near the top of the page, right above the area where your inbox displays. On the mobile app, you'll see the Archive button next to the three-dot menu.
And… that's all there is to it! It's pretty easy.
Want a More Enterprise-Worthy Solution? We've Got You
Now, we know that not all companies use Microsoft Outlook for their email needs, and we know that built-in features don't always allow for the types of solutions you look for in your technology. This is why JS Business Solutions is here: to help you find the best ways to solve today's biggest technology challenges, as well as help with some of the smaller stuff, too, like keeping your operations going.
If you want an email archival solution that enables you to be productive, safe, and secure with your email practices, look no further than JS Business Solutions. We'll help you get started with an enterprise-level solution today. Call us at (781) 715-1900 to get started.
Comments
No comments made yet. Be the first to submit a comment